P&G Purchasing is part of the company's larger supply chain, along with P&G Quality Assurance, P&G Product Supply: Engineering & Manufacturing, and P&G Supply Chain & Logistics.
Purchasing, also known as procurement, is the business organization responsible for sourcing and securing sufficient services and materials our company needs to operate. At P&G, this delivers a positive return so our company can produce the best products for our customers and consumers. We spend over $40 billion each year to keep the business moving, growing, and thriving.
In the P&G Purchasing team, you'll have the potential to impact any area of the business. Maybe you'll source the chemicals our R&D teams use to craft high-performing formulas; negotiate contracts with the ad agencies P&G Brand professionals work with to create award-winning TV ads; or design and optimize material supply chains that get everything we make to everywhere it needs to be.
To succeed, you'll need excellent communication, negotiation, and relationship management skills, along with strong business acumen and strategic thinking abilities. With these talents, our support and leadership development programs, and your own ambition, you'll become a successful P&G leader and supply chain expert.
OPPORTUNITIESWORKING IN PURCHASINGROLESFAQS
Risham, Senior Purchasing Manager | "I have never felt, not even one single day, that the work I was doing was not leading to something important"
OPPORTUNITIES
P&G Purchasing offers opportunities for all levels of experience, from students still exploring their career options to experienced professionals with a wealth of experience to share. However you begin your journey with us, from Day 1, you'll gain experiences, knowledge, skills, and exposure that will help you become an expert leader in the world of product supply.
View All Open Purchasing Opportunities >
UNDERGRADUATES
There are two ways students can get to know P&G Purchases, beginning with our student programs, which include seminars, workshops, camps, and more. Through these you'll meet with senior procurement leaders, get a glimpse into the types of roles on offer in this business area, and showcase your skills. Our student programs can also help you decide if an internship or future full-time role could be right for you.
Your second option is a P&G Purchasing internship, which will immerse you in the world of procurement at a global consumer goods company. What you'll see, do, and learn will vary depending on your location. For example, US Emerging Leaders interns experience what it's really like to be part of our supply chain team, forecasting customer demands, executing production and planning, and getting products from distribution centers to customers' shelves.
RECENT GRADUATES
If you have recently graduated, you can begin your career with us in one of our diverse, entry-level purchasing roles. You should expect to craft winning deals with external business partners that will supply us with the materials and services our company needs to innovate and thrive. Early assignments could include helping to deliver a new product or technology to market, improving the value, availability, and efficacy of our raw materials, or working on strategies to increase supplier diversity across the company. Whatever you do with us, it will be critical to the success of P&G.
View Purchasing Entry-Level Opportunities >
EXPERIENCED HIRES
We're always interested in recruiting extraordinary people with different career backgrounds who can hit the ground running, introduce us to new ways of working, and make us stronger from Day 1. Requirements vary from role to role, but typically, a senior procurement position requires a business, supply chain, engineering or similar degree, and at least three years sourcing and/or supply chain experience. You'll also need strong analytical, leadership, negotiation, communication, and relationship management skills.
View Purchasing Experienced Hire Opportunities >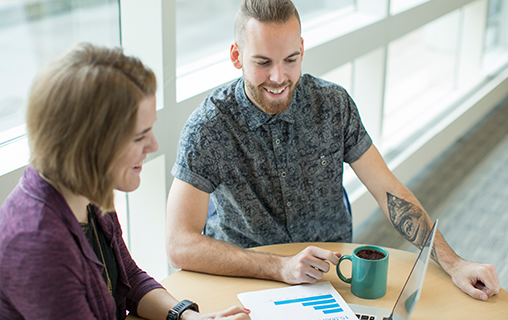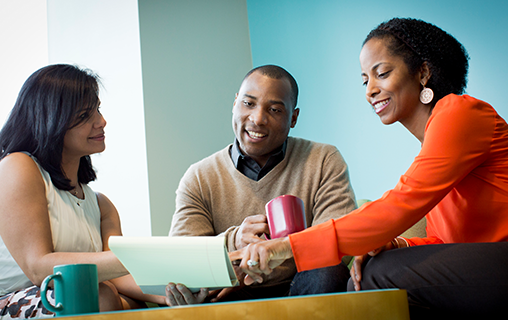 WORKING IN P&G PURCHASING
P&G Purchasing professionals leverage their skills in strategy, relationship management, analytics, material supply management, and execution to continuously drive value for our brands. Our most effective leaders have a healthy balance of sourcing and supply mastery, and a breadth of experience across materials, services, and industries. A career here will develop your ability to be a business leader and create opportunities for assignments across many functions throughout the company. 
P&G Purchasing professionals have a diverse range of responsibilities:
Sourcing materials and services
Tendering process
Identifying and working with suppliers and vendors
Price forecasting
Developing sourcing strategies from market analysis or customer needs data
Developing and optimizing supply chains
Loss elimination
Supply capacity and risk management
Cross-functional, internal, and external relationship management
Negotiations
Vendor performance assessments and evaluations
Contract management
Ensuring all documentation is current, correct, and complete
Setting the standard in purchasing for our entire industry

~$46B

IN MATERIALS AND SERVICES SOURCED EVERY YEAR

>$2B

SPENT WITH DIVERSE-OWNED BUSINESSES EACH YEAR

50,000

SUPPLY PARTNERS GLOBALLY

9,000+

SUPPLY CHAINS MANAGED EACH YEAR

240,000+

MATERIALS

ROLES
At P&G Purchasing, we are business leaders that deliver value by bringing the inside out and the outside in. We focus externally, see what's possible, and deliver supply solutions with excellence. No individual role is the same, but everything we do is predicated on our core sourcing and supply skills, and our commitment to raising the bar. Whatever your position here, your goal will be to link the most appropriate supplier capabilities with our business needs to deliver the best shareholder return for P&G.
P&G Purchases roles fall into two major groups: buying and material supply.
Buying
Strategic sourcing of materials and/or services
Accountable for delivery of supply assurance, value creation, and compliance to policies 
Develop, lead, and manage key internal and external relationships
Lead the development of global and/or regional sourcing strategies that determine P&G's strategic choices and interventions for materials and/or services
Influence shifts in external industries, driving competitive advantage for P&G 
Material Supply
Lead the development of regional material operating strategies
Build expertise in materials, supply chain management, and work process optimization
Ensure strategic integration between category operating, innovation, and sourcing strategies to the material operating strategy
Influence internal and external business partners to achieve the optimal supply network design to meet material requirements of the business 
Lead processes and projects to ensure supply capacity and mitigate risk
Develop strategic interventions on supply chains to improve supplier capability, agility, responsiveness, and value to P&G
"P&G IS ALWAYS GROOMING YOU FOR THE NEXT LEVEL"
My first day at P&G, I felt they had a plan for me. P&G wants their employees to be well-rounded and put their all into every assignment. They put me straight on the job, which meant seeing my project through to execution. And that's how you learn and grow. I started as a first year's manager in P&G and now I'm the Senior Purchasing Manager.
RISHAM, SENIOR PURCHASING MANAGER

FAQs
What is purchasing?
Purchasing is a world of analysis, strategy, relationship management, material supply chains, and negotiations. This is the team responsible for sourcing and securing materials and services needed by different functions and teams, at the best price. These range from chemicals used in products to IT solutions used throughout the company. Here, your impact has the potential to be felt globally throughout P&G.
What does a Purchasing Manager do at P&G?
This role's purpose is to link the best external capabilities with P&G's needs to deliver the best shareholder return. P&G Purchasing Managers are our link to the world of suppliers and agencies. They connect with a diverse range of external companies, agencies, and individuals to provide us with products and services of superior quality and value that improve the lives of the world's consumers.
What are the careers within P&G Purchases?
At P&G, purchasing/procurement careers fall into two categories: buying and material supply. Our buying teams are responsible for working with a diverse range of suppliers to source materials and services, while material supply professionals ensure the supply chain design will have the capacity, capability, and responsiveness to meet the business needs, and deliver value to P&G. Roles include business and technical associates, procurement managers, operations managers, and more.
What skills do you need to work in purchasing and procurement?
Students and entry level applicants will be taught everything they need to know to succeed through our strong purchasing curriculum and have access to leadership development opportunities. What we look for are people who demonstrate the ability or potential to collaborate, communicate effectively, influence, negotiate, analyze, and strategize. Experienced professionals applying for senior positions will have demonstrated strong leadership within a business, supply chain, engineering or similar degree, and at least three years sourcing and/or supply experience.