P&G Human Resources (HR) is highly regarded as the world's highest level of human resources. Our success is due to being one of the first to take on the role of business-focused human resources and develop measures for advanced human resources and organizations.
As a business-integrated partner, the P&G HR team works closely with influential business leaders and explores new ways to drive performance and business results. They champion the needs, successes, and progress of our 95,000+ employees in 70+ countries.
Here, you'll be responsible for employee engagement, labor relations, recruiting and staffing, capability building, culture improvement, and a wide range of other business-related needs. Join us, and your talents and skills will play a strategic role in the success of our people—and that means you, too.
OPPORTUNITIESWORKING IN HRHR AREASCAREER GROWTHTESTIMONIALSFAQS
Janet, HR Manager in North America | Discover how Janet helps P&G deliver on business goals by ensuring the right people are in the right roles.
OPPORTUNITIES
Whether you're a student, have recently graduated, or are coming to us as an experienced professional, you'll be challenged, learn, and grow, and have every opportunity to build a meaningful HR career with us.
View All Open HR Opportunities >
UNDERGRADUATES
There are two ways students can get to know P&G Human Resources, beginning with our student programs, which include seminars, workshops, camps, and more. Through these you'll meet with senior HR leaders, get a glimpse into the types of roles on offer in this business area, and showcase your skills. Our student programs can also help you decide if an internship or a future, full-time role could be right for you.
Your second option is a P&G Human Resources internship, these are immersive experiences where participants learn what it means to be a full-time member of the team through activities that allow you to demonstrate your ability to think strategically and critically to solve current business challenges. You could be assigned to a project in communications, organization planning, team capability, rewards and recognition, or another exciting area of our business. Whatever your role with us, you'll help build our people and their leadership capabilities and create a productive environment where both careers and our business can grow.
EARLY CAREERS
If you are a recent graduate, you're eligible for a P&G internship or you can begin your career with us in one of our diverse, entry-level roles. Here, you'll work directly with teams across P&G to develop and lead business strategies that will enable our people to perform at their peak every day.
View HR Entry-Level Opportunities >
EXPERIENCED HIRES
We're always interested in recruiting extraordinary people who can hit the ground running, introduce us to new ways of working, make us a more successful team, and make us stronger from Day 1. We truly value the energy, skills, and new perspectives that experienced hires bring to our team.
View HR Experienced Opportunities >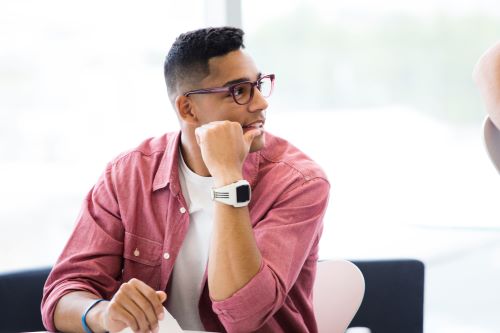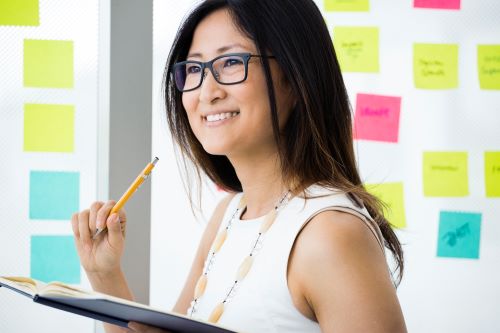 WORKING IN HUMAN RESOURCES
P&G Human Resource's mission is to create and maintain further business growth and competitive advantage by building human resources, organizations, systems, and a culture together with business leaders. This team oversees the full scope of our HR policies wherever they are in the world. That means employee and labor relations, employee engagement, diversity and inclusion, learning and development, and so much more. Here are just a few of the types of responsibilities you'll find within HR here:
Partnering with HR leaders on a wide range of people projects
Ensuring safe and healthy work environments locally, regionally, and globally
Overseeing all talent management activities
Introducing new and exciting corporate citizenship opportunities
Influencing and managing the P&G Employer Brand
Building meaningful benefits packages
Ensuring the mental, physical, and professional well-being of every employee
Driving operational discipline for HR
Building capability for a business function like marketing, finance, or R&D
Ensuring a consistent employment experience for all employees
Driving corporate standards and innovations
Delivering employee systems and process excellence

#1 - Fortune's Most Admired HR Globally

The Hay Group and Human Resource Executive Professional Magazine

HR AREAS
Our HR professionals are leaders whose talents and skills play a strategic role in the success of our global brands and the success of our people. With unlimited possibilities, based on the needs of the business, you can tailor your career path to your individual interests and develop into the type of leader for which P&G is known. These are the HR areas we recruit for around the world.
Practice HR
Mostly included in the governance and innovation function division of P&G
Provides standards, policies, and processes that deliver a positive employee experience
Includes employee relations, talent management, compensation and benefits, and shared services
Drives corporate standards and innovations
Geography/Site/Plant HR
Delivers programs and employee experiences at offices, sites, and plants
Ensures a consistent employment experience for all employees
May interact with local government contacts
HR Operations
Delivers employee systems and process excellence
Leads initiative management
Drives operational discipline for HR
Functional HR
Builds capability for a business function like marketing, finance, or R&D
Business Account HR
Face of HR to employees in P&G business units
CAREER GROWTH
P&G is globally recognized as one of the best companies for building leaders across the organization. Your growth will be supported by our innovative and effective 70/20/10 approach to learning, which includes on-the-job experience, learning from your colleagues, mentors, and peers, and structured classroom-based learning.
These are the seven skill areas P&G HR professionals become proficient in:
Understanding business situations inside and outside the company
Provide HR products that are strategically aligned with business goals
Initiating "transformation" and taking the initiative
Improving employee abilities and commitment to the company
Perfectly executing and implementing HR systems, processes, and projects
Defending corporate objectives, philosophies, and values
Mastering HR technical skills in recruitment, education, organizational design, human resources development, labor, incentives, and more
You will advance in these areas with the guidance of your manager and a highly personalized development plan. This is your opportunity to build and develop your expertise in one of the best HR organizations in the world, tailor your career path to your individual interests, and become the type of leader for which P&G is known.
TESTIMONIALS
"WHEN I JOINED P&G, I WAS IMMEDIATELY AWARE THAT I WAS BEING SET UP FOR SUCCESS"
When I joined P&G, it was clear the tools I would need to be able to hit the ground running had been carefully considered and provided so I was able to make an impact from Day 1. This proactive approach to onboarding has meant that I've been able to work through a lot of the acquisition challenges more quickly that I could have, had that foundation not been set.
PHILIP, SENIOR HR MANAGER
"ONE DAY I WAS AN INTERN AND NOW I'M A VP WITH 22 YEARS' EXPERIENCE"
In the words of one of my bosses, "Life/career is a marathon, so take the pit stops when needed," This has been so true of my P&G journey. Over two decades after my first day, I'm working in one of our most diverse and exciting regions. When you're part of a company that enables you as an individual, you grow constantly. I'm confident in saying I'm in the right place.
SONALI, HR VICE PRESIDENT
"IMMEDIATE EXPERIENCE GREW MY SKILLS, ROLE, AND GEOGRAPHICAL IMPACT"
I joined during a period of changes where new services and solutions were designed to improve productivity. I project managed the introduction of our new expense tool across Saudi Arabia within my first three months, and later led the transition of partnering with a new travel agency across all sites in Saudi. All this experience enabled me to expand my scope to include India, Middle East, and Africa.
YOUSRA, HR MANAGER
FAQS
WHY SHOULD I CHOOSE HR AS MY CAREER?
Human resources is the perfect blend of business and people. It's a career filled with meaningful, challenging, and diverse assignments that not only make a difference to a company's success, but to individual people within that organization. Your role has the potential to propel people forward, unlock potential, and tap into skills and talents—and this includes you!
WHAT SKILLS ARE NEEDED TO WORK IN HR?
Individual roles require different skills, so it's important to read the role details carefully before applying. That said, there are some skills that everyone on our team has in common that you'll also need to succeed here: leadership, communication, analytical thinking, and problem-solving.
WHAT QUALIFICATIONS DO I NEED FOR A CAREER IN HUMAN RESOURCES?
Specialized knowledge and specific degrees are not always required from the time of joining the company. Students and entry level applicants will be taught everything they need to know to succeed here. Experienced professionals applying for senior positions might require certain qualifications or certifications, so it's important to check the role you're interested in carefully, to understand the exact experience and education expected of applicants.