P&G Quality Assurance (QA) is part of the company's larger supply chain, along with P&G Purchases, P&G Product Supply, and P&G Supply Chain & Logistics. Together, these critical teams help make and refine our products, ensure they get to consumers where and when they are needed, and are always of the highest quality.
"Quality our consumers, customers, regulators, and employees trust-everywhere, every time." This is P&G's Quality Promise, and our people work hard to make sure that it is fulfilled every day. Our team of analysts, engineers, leaders, and managers are responsible for ensuring the irresistible superiority of P&G products throughout P&G's global end-to-end supply chain. You'll support procedures and initiatives to ensure the high standards of our products, and cultivate good manufacturing practices and company quality principles.
P&G looks for top university candidates in fields such as electrical, mechanical, industrial, chemical, and process engineering, life sciences such as microbiology, and quality management. In addition to technical excellence, you'll also need strong communication and leadership skills.
As part of our team, your job will ultimately be to make sure that every product, service, and solution meets the high standards of P&G and delights consumers and customers all over the world. All from Day 1.
OPPORTUNITIESWORKING IN QAROLESCAREER GROWTHFAQS
OPPORTUNITIES
Whether you're a student, have recently graduated, or are coming to us as an experienced professional. You'll be challenged, learn and grow, and have every opportunity to build a meaningful career with us.
View All Open Quality Assurance Opportunities >
UNDERGRADUATES
There are two ways students can get to know P&G Quality Assurance, beginning with our student programs, which include seminars, workshops, events, and more. These serve as an introduction to P&G and the careers offered here, and give you the chance to ask questions, hear from current employees, and showcase your skills.
P&G Quality Assurance internships are immersive experiences where participants learn what it means to be a full-time member of the team. That means taking on real responsibilities, working on business-critical assignments, and making a meaningful impact on the business. You'll gain first-hand experience of P&G's world of Quality Assurance while growing your skills, raising your profile, building your network, and preparing for a future career with us.
View Quality Assurance Internships >
EARLY CAREERS
If you are a recent graduate, you're eligible for a P&G internship or you can begin a full-time career with us in one of our diverse, entry-level roles, including QA Manager, Market Quality Assurance, and Consumer Complaint Analyst.
View Quality Assurance Entry-Level Opportunities >
EXPERIENCED HIRES
We're always interested in recruiting extraordinary people with diverse backgrounds and experiences who can hit the ground running, introduce us to new ways of working, make us a more successful team, and make us stronger from Day 1. We truly value the energy, skills, and new perspectives that experienced hires with at least one year of experience bring to P&G Quality Assurance.
View Quality Assurance Experienced Opportunities >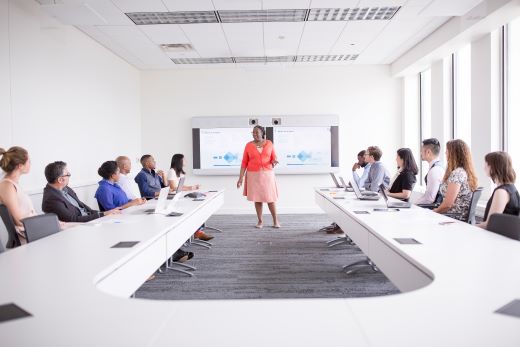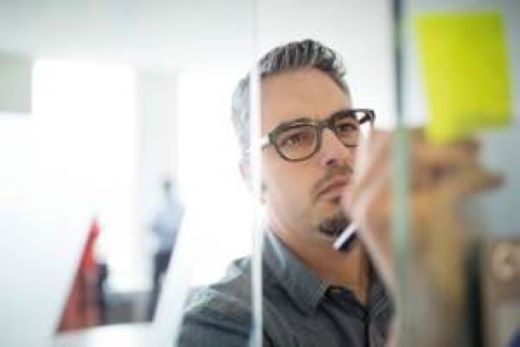 WORKING IN QUALITY ASSURANCE
QA employees are found throughout the business and all over the world. They ensure that everything we do meets the requirements of external agencies and organizations, meets our own high standards, and delights our consumers and customers. When you join our team, you'll oversee quality practices across the discovery, formulation, testing, manufacturing, distribution, and in-home experience of leading products like the Oral-B iO power toothbrush, iconic brands including Tide and Gillette, and our newest innovations such as Microban 24. 
Here are just a few of the types of responsibilities you'll find within P&G Quality Assurance:
Implementing and ensuring the continuous improvement of systems, procedures, and standards through corrective and preventative actions
Establishing and maintaining the capability and capacity needed for on-site QA people, procedures, systems, and standards
Serving as the single point of contact for external and internal audits 
Leading the innovation and implementation of digital technology solutions supporting QA
Bridging analytical and manufacturing disciplines to understand and resolve issues based on the science behind the brands
Providing technical leadership and expertise in industrial microbiology in our manufacturing sites and innovation centers
Performing quality and compliance audits at P&G locations, with ongoing coaching on how to identify risks
Training and coaching assessors and site/system leaders on regulatory requirements
Ensuring compliance and helping the company reduce risk by identifying opportunities for process improvement.
ROLES
Quality Control Analyst
Ensure environments are in sync with Good Laboratory Practice (GLP) and current Good Manufacturing Practice (cGMP)
Collect, label, analyze, and record results related to raw materials, intermediate products, finished goods, packaging materials, and other samples
Maintain control documents like Standard Operating Procedures (SOPs)
Deliver training, perform system health assessments, and provide on-the-floor coaching
Investigate and troubleshoot quality system failures by employing problem-solving tools
Quality Assurance Manager
Provide overall QA leadership and support for project initiatives as a core member of a project team
Provide QA leadership for product quality systems and activities across your category
Ensure quality expectations and technical readiness requirements for any and all phases of future developments and product launches
Support and mentor teams on related activities such as consumer or clinical studies, material qualifications, stability, validation, sale samples, and product launch activities
Understand and ensure regulations for production of drug products, cosmetics, dietary supplements, and consumer goods are met
Quality Assurance Engineer
Take ownership of products from a quality assurance point of view
Guarantee external manufacturers meet or exceed regulatory requirements for microbiological lab, standards, and procedures
Collaborate and communicate results through established industry scorecards and systems
Ensure regulatory compliance with Good Manufacturing Practice
Define operating standards and outstanding procedures
Put processes in place and achieve a fully compliant system and respective improvements
Career Growth
From Day 1 in P&G QA, you'll experience real responsibilities, be empowered to lead, and make a meaningful impact. When you join us, you'll be matched to a position where you'll be able to make a significant contribution. 
Your career growth development will be supported by discussions between you and your manager. Together, you'll identify your interests, skills and strengths, and future plans, and use this information to set realistic, specific, and clear career goals. Your manager will then help you explore developmental opportunities—from formal trainings that expand your expertise, to informal mentoring relationships with colleagues. As you develop, you'll complete QA trainings and qualifications to prepare you for your next assignment. 
More on Leadership & Development
FAQs
What is a Quality Assurance job?
There are many opportunities within P&G Quality Assurance. The most common jobs include analysts, managers, and engineers. Combined, these roles are pivotal in upholding the standard of Quality that P&G's consumers, customers, suppliers, regulators, and employees expect from us.
What skills are needed to be a Quality Assurance analyst?
Individual roles require different skillsets, so it's important to read the role details carefully before applying. That said, there are some skills that everyone on our team has in common that you'll also need to succeed here: communication, initiative, leadership, and the ability to work creatively, innovatively, and collaboratively.
What degree do you need to work in P&G Quality Assurance?
P&G looks for English-fluent candidates in fields such as electrical, mechanical, industrial, chemical, and/or process engineering; life sciences such as Microbiology; and Quality Management. It's important to check the role you're interested in carefully to understand the exact requirements and education expected of applicants.