We are looking for the best engineering students to work at our Fem Care Plant!
Work at the very core of the largest Consumer Goods Company in the world, transforming materials into winner consumer experiences! Discover the leading technologies that have helped us build 65 trusted brands to improve the lives of 5 billion consumers in over 180 countries.
From Day 1, we want you to explore every opportunity to learn, diversify and become a leader. At P&G you will have a diverse, interesting, and rewarding career
Start your career working as a manufacturing intern at Tepeji Plant!
IF YOU ARE INTERESTED LEAVE YOUR INFORMATION IN THE END OF THE PAGE TO RECEIVE AN EMAIL ONCE WE HAVE A NEW POSITION OPEN!
You will love the benefits we offer for our interns!
You will hear back from us soon after you start your application process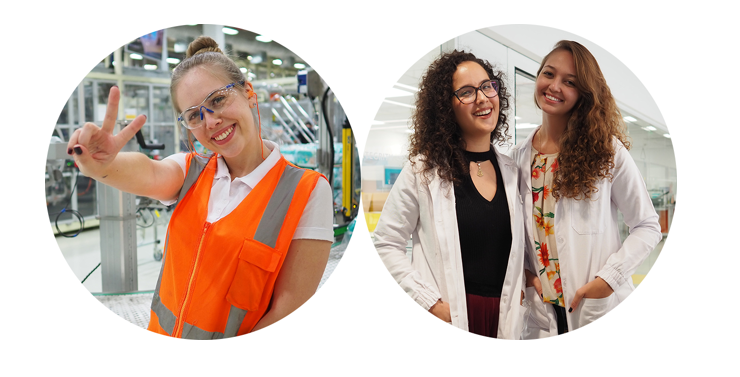 What we offer:
World class training
High-impact projects and meaningful work so you develop professionally & personally
You will work with passionate people and receive day-to-day mentoring from your manager
A very competitive salary that includes year-end bonus and Christmas gift
Economic support for tolls and gas (mileage)
Flexible schedules so you meet your personal & business goals while keeping your studies as your #1 priority
Vacations and personal days so you take a break
Wellness programs
Discount in P&G's most loved products at our employee store
Pay for performance and increases every year based on your performance progression
Innovate new products, drive cost-efficient solutions, design and improve the capability, safety and productivity of all our systems and processes. Be at the center of building the world's best brands.
Hiring Process
Click on each icon to find out more about the stages of our selection process
Why is Product Supply so important?
We play a critical role on the 2 moments of truth with our consumers:
When they pick our products at the store (we are responsible for making sure products are available)
When they use our products (we make sure the products are high quality)

Awards & Recognitions:
P&G's supply chain excellence has been externally recognized by Gartner, a leading industry consulting firm, with the release of its 2018 Supply Chain Top 25 rankings. Gartner named P&G as one of four supply chain Masters—a separate class to recognize long-term consistent excellence.
In 2019 we won 17 awards recognizing us as a great employer.

Tepeji Plant
Carretera México- Querétaro Km. 60.5, Calle Norte 3, No.4, Parque Industrial Tepeji del Río , Hidalgo , CP 42850