Apply to the internship position that interests you the most:
Application process:
Click here to learn more!
Benefits:



Explore our AREASto know more when applying to a position!


Why P&G?
Work at the very core of the largest Consumer Goods Company in the world, transforming materials into winner consumer experiences!
Discover the leading technologies that have helped us build 65 trusted brands to improve the lives of 5 billion consumers in over 180 countries.
From Day 1, we want you to explore every opportunity to learn, diversify and become a leader. At P&G you will have a diverse, interesting, and rewarding career.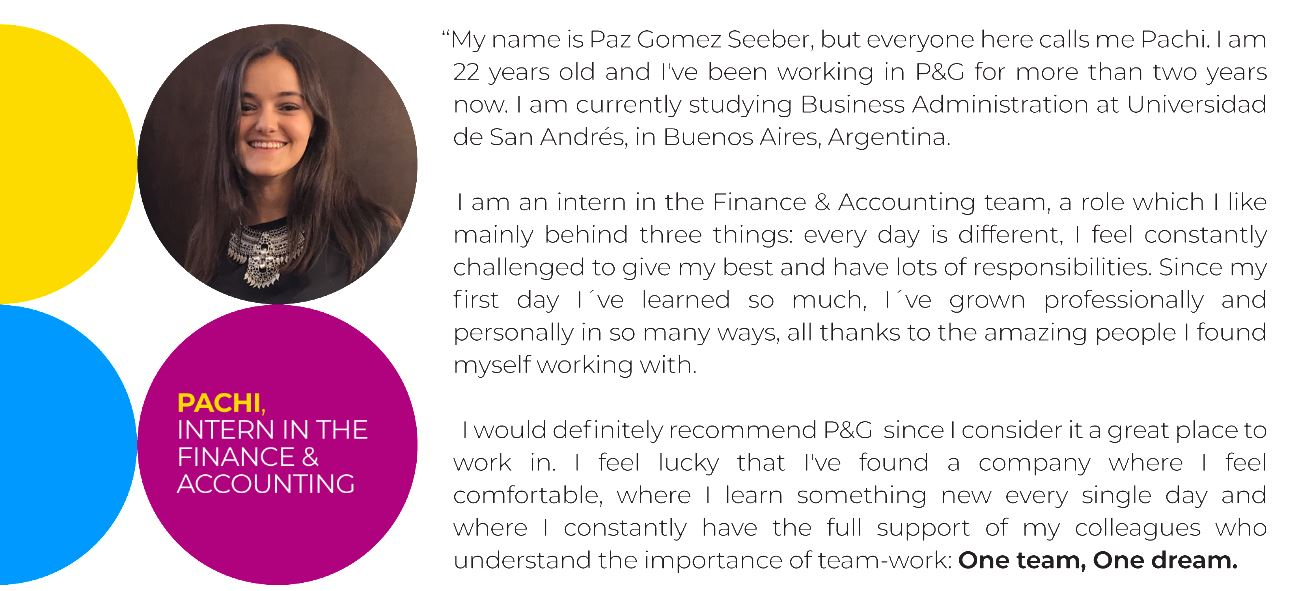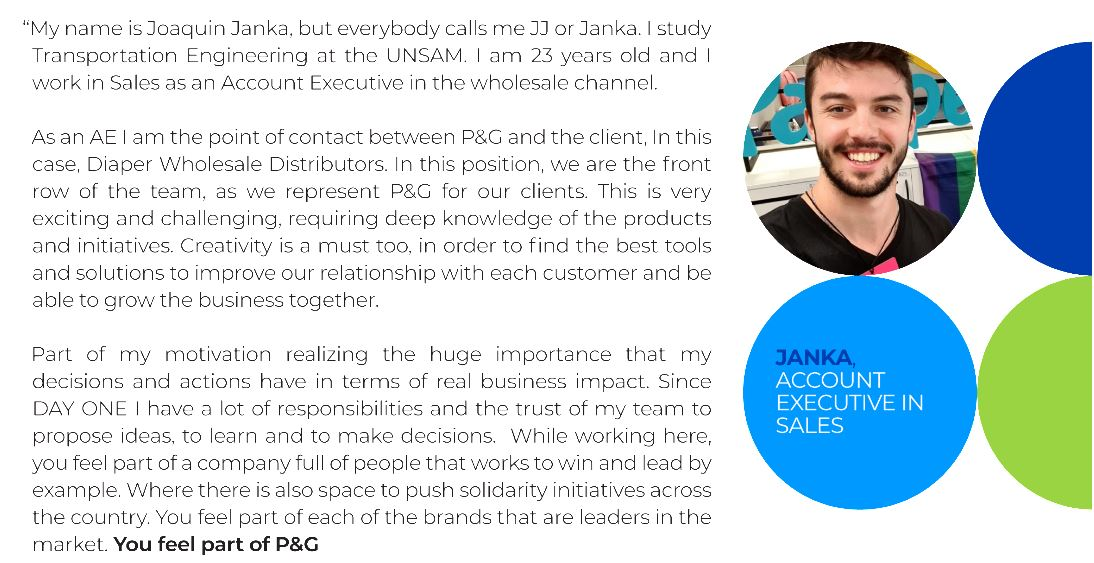 If you're not ready to apply yet, but want to keep in touch and receive job alerts & our newsletter, please leave your information below:
P&G Argentina Office
Gobernador Ugarte 3561, Munro, Bs. As